More Details:
Step 1: Place the safety guide pin (SGP010 not included) into the collet of the router.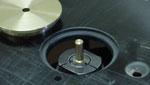 Step 2: Place the centering disk into the 1 1/2" recess of the base plate.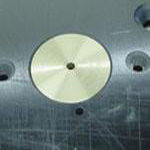 Step 3: Plunge the base down and lock into position so the pin protrudes thru the centering disk.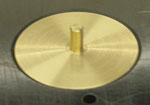 Step 4: Secure the base plate to the router with the correct mounting holes and screws.